Dolly Parton's Imagination Library available to our mini members.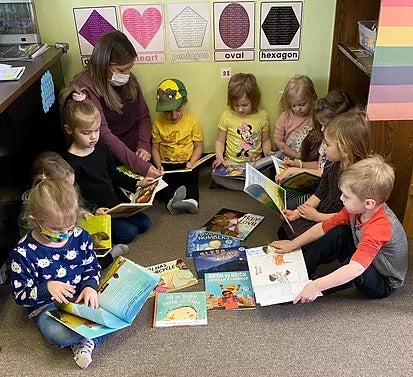 CIRCLE TIME: Students at Country Kids Daycare in Somerset take their first glimpse at new books recently donated to the program's library by Somerset REC. The reading started pack was provided by the Dolly Parton Imagination Library and sponsored by Touchstone Energy Cooperative.

You can sign up a child age Birth - 5 years that lives in Somerset County or Friendsville, Maryland using the link below.