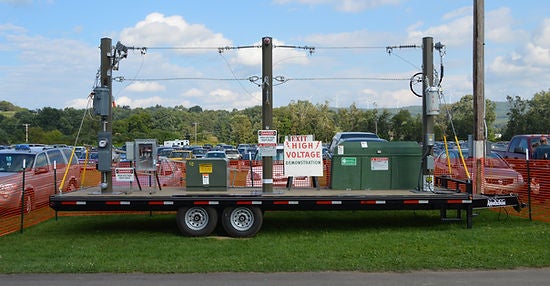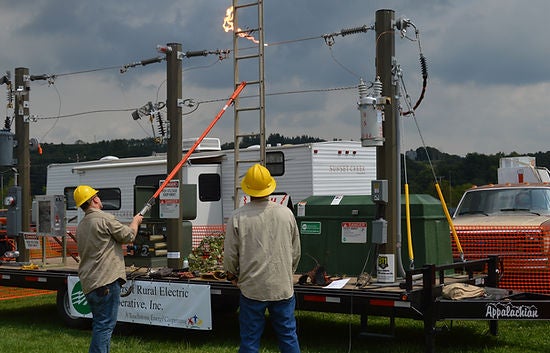 Electricity is dangerous! We have all heard this before, but seeing is truly believing.
At Somerset REC, we're concerned for the safety of our members and those in the community. Through our Hot Line Safety Demonstration program, we hope to educate about the dangers of high voltage transmission.
With our demonstration trailer, we can demonstrate the dangers of contacting overhead electrical lines and electrical equipment attached to those lines. We see these lines every day, yet how often do we really think about the danger they can present?
We have presented demonstrations for the Young Farmers, PennDot, the Somerset County Fair and other organizations. If you or your organization is interested in the Hot Line Safety Demonstration, please contact the cooperative office!