It is Somerset REC's program that shifts energy use during peak demand periods keeping power costs stable.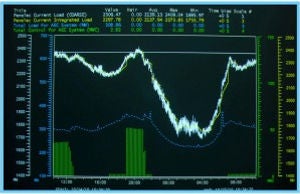 Because of weather, lifestyles, and schedules, the demand for electricity varies greatly creating peaks and valleys in electric use. Peak demand is the point in time when energy consumption is at its highest, usually between 1 and 6 p.m.
By participating in our program, you agree to have a load management switch installed on your electric water heater. During a peak demand period, we will send out a signal to the switch to temporarily interrupt electricity to the water heater, When the signal ends, the water heater returns to normal operation.
If your water heater turns on for one hour during a peak period, it would cost the co-op approximately $4.20. If we wait until the peak has passed, it would cost the co-op approximately only 6 cents.
A $100 one time bill credit with a three year commitment. Free parts replacement of thermostats and elements for your electric water heater for as long as you have the switch.
It's all about your comfort and we won't compromise that! If you're not completely satisfied, we will remove the switch at your request. You can make a difference, and your participation is key to the success of this program.
To Sign Up:
Call Somerset Rural Electric at 800-443-4255 or 814-445-4106
Email service@somersetrec.com
Just tell us you want to participate in the free Load Management Program.