There are many options for paying your bill with Somerset REC. We want to make bill paying as easy and convenient as possible for our members, which is why we offer so many services. Below are the options we provide for you, so please read through and find the way that works best for you!
If you prefer to use the Internet to receive, view, and pay your electric bill, you can do so by signing up for eBill. This is a secure, free 24 hour service that makes it easy for you to pay your bill or view up to 12 months of previous bills at your convenience. You can even print a copy of your bill to keep for your records.
Paying your Somerset Rural Electric bill is only a phone call away. Our toll free Pay by Phone system is a service that is available to you 24 hours a day, 7 days a week. Take advantage of this secure automated service by calling 1-877-833-4018.
Simplify your life by having your electric bill automatically withdrawn from an account of your choice on the 15th of every month - no more checks to write or late fees to worry about. To sign up at your convenience call our "Pay By Phone" system 1-877-833-4018 or log into your on-line SmartHub account. For more information, call or visit the cooperative office.
Please use the return envelope and payment stub included with your bill to send your check or money order payable to Somerset Rural Electric. Please DO NOT send cash through the mail.
Payments may be made at our office Monday-Friday between 7:30 a.m. and 4:00 p.m. In addition to making a payment with our front desk receptionist, you can also use the kiosk located in our lobby for credit and debit card payments.
If you can't make it during office hours, you want to save a stamp, or you don't want to pay electronically: swing by the cooperative after hours and put your bill in one of our convenient, secure drop boxes! You can use either our curbside drop box located in our parking lot or the box located inside the front door. Your payment will be processed in the office during the next business day.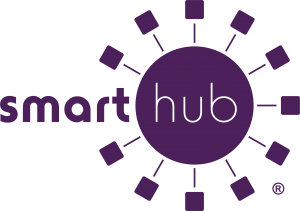 Acceptable methods of Payment
E-Bill - Checking/Savings Account, Visa, Mastercard, Discover
Pay By Phone - Checking/Savings Account, Visa, Mastercard, Discover
Hassle Free Billing - Checking/Saving Account, Visa, Mastercard, Discover
Mail - Check or Money order
Office - Cash and all of the above